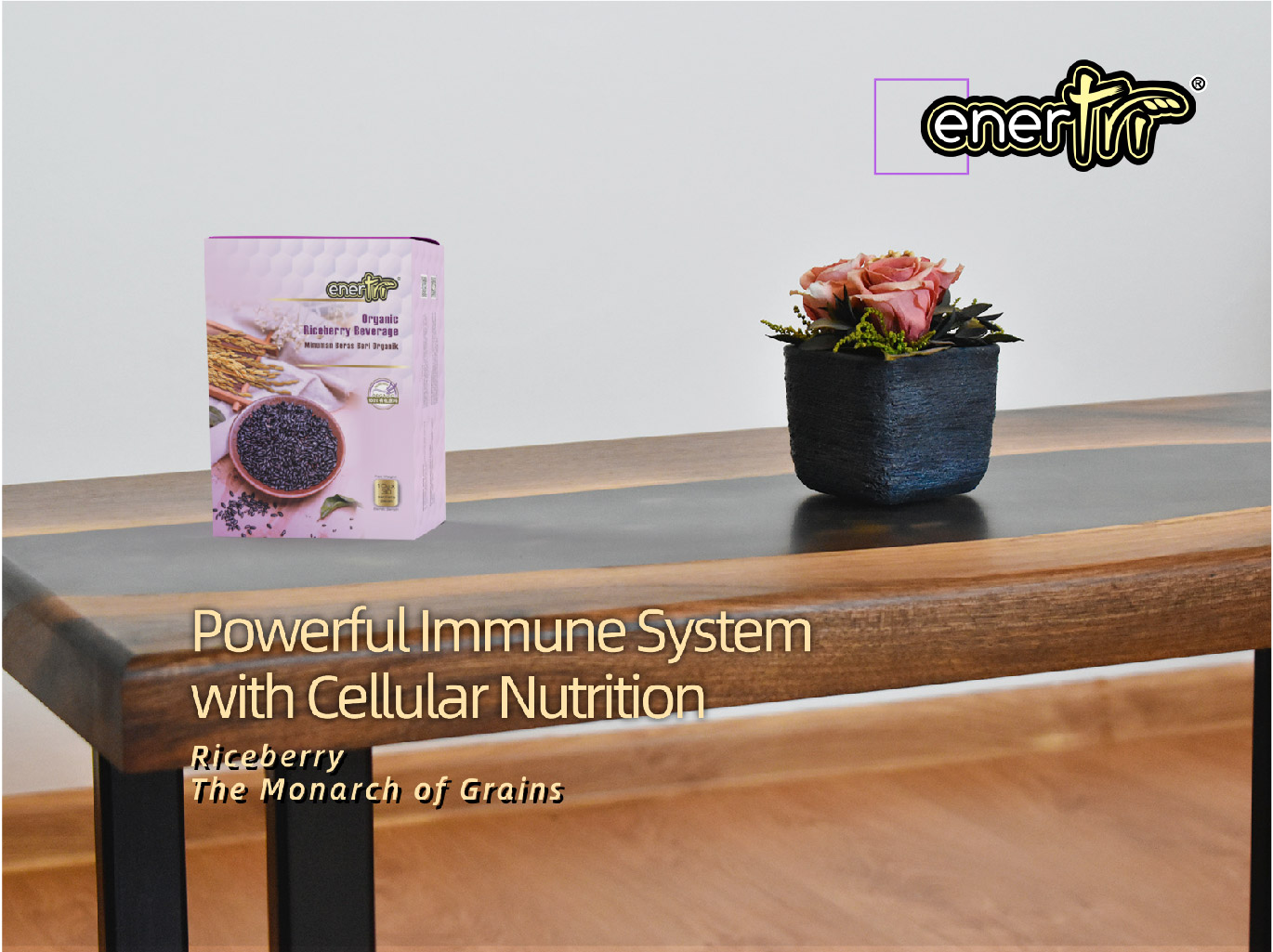 Organic Riceberry Beverage
Enertri riceberry beverage is a health supplement. It features riceberry, a new natural crossbred variety grain from Thai Hom Nin rice (black rice) and Thai Khao Dawk rice (jasmine rice). Thus, riceberry contains the fragrance of jasmine rice and great nutrient value of black rice. By eating riceberry, you can achieve better control of blood sugar and lipid profile (Cholesterol, HDL, LDL & triglyceride). As a result, your risk of diabetes and coronary heart disease will be greatly reduce!
Moreover, riceberry is good for your skin and hair as it contains a variety of highly effective antioxidants. Notably Anthocyanin, Tannin, Vitamins B complexes & Vitamin E, riceberry will keep your skin young and hair smooth. Likewise, it is also rich in iron, making it a suitable iron source for vegetarians.
Most importantly, Enertri provides essential nutrients to modern people. Through mechanical hydrolysis, riceberry nutrients becomes smaller than our cells (α-Polysacharride Peptide). In this way, we can immediately absorb riceberry nutrients without any digestion!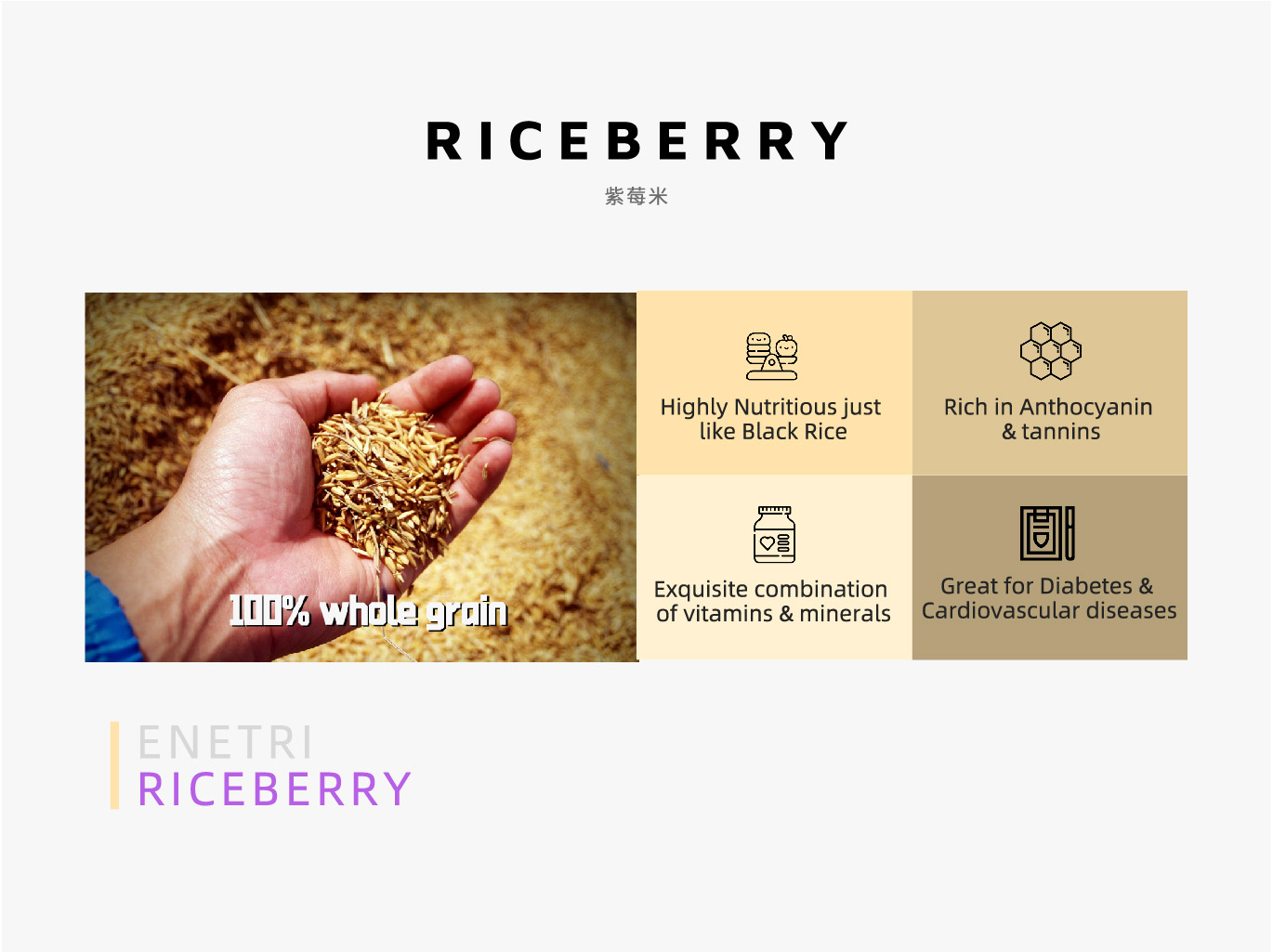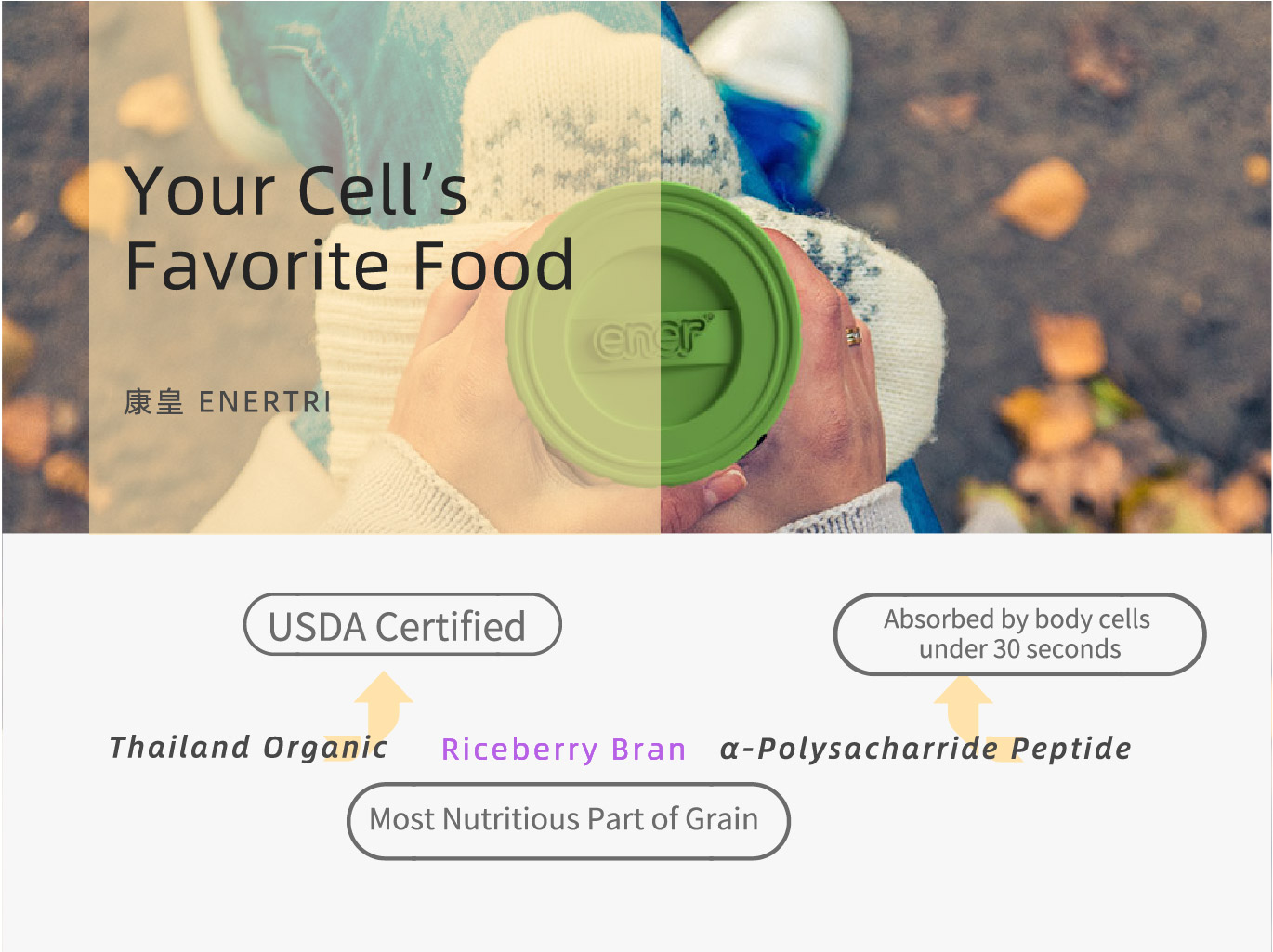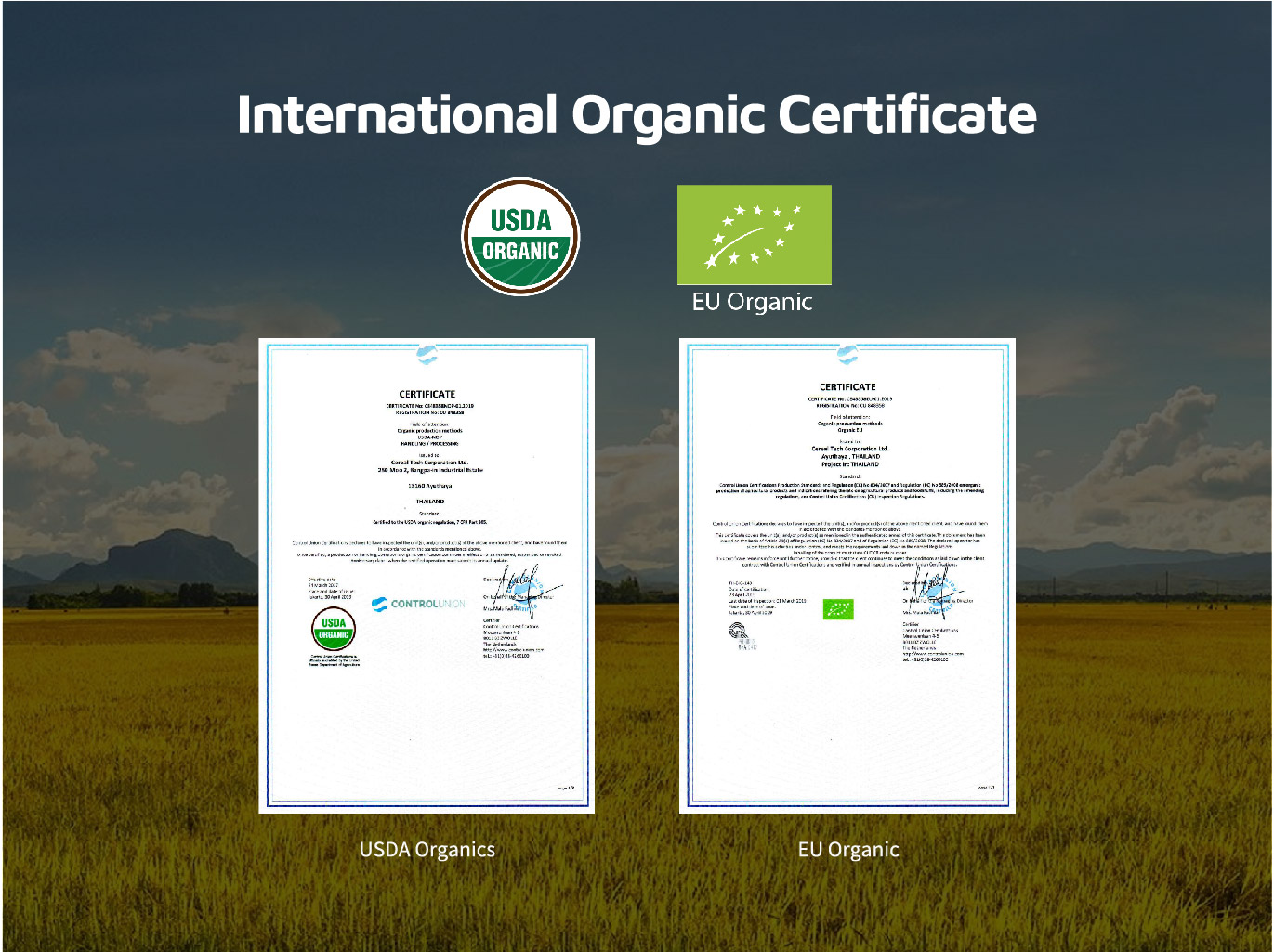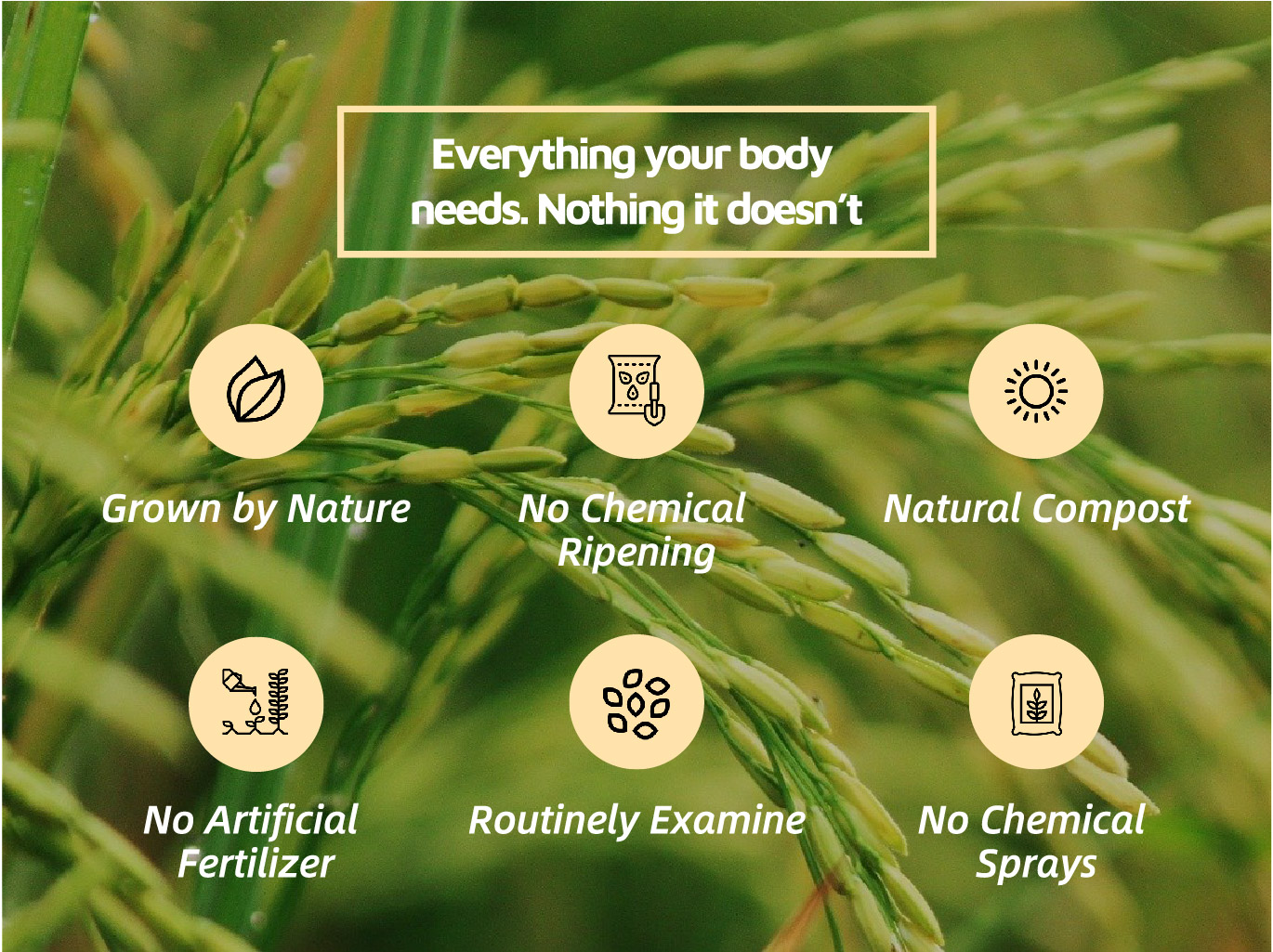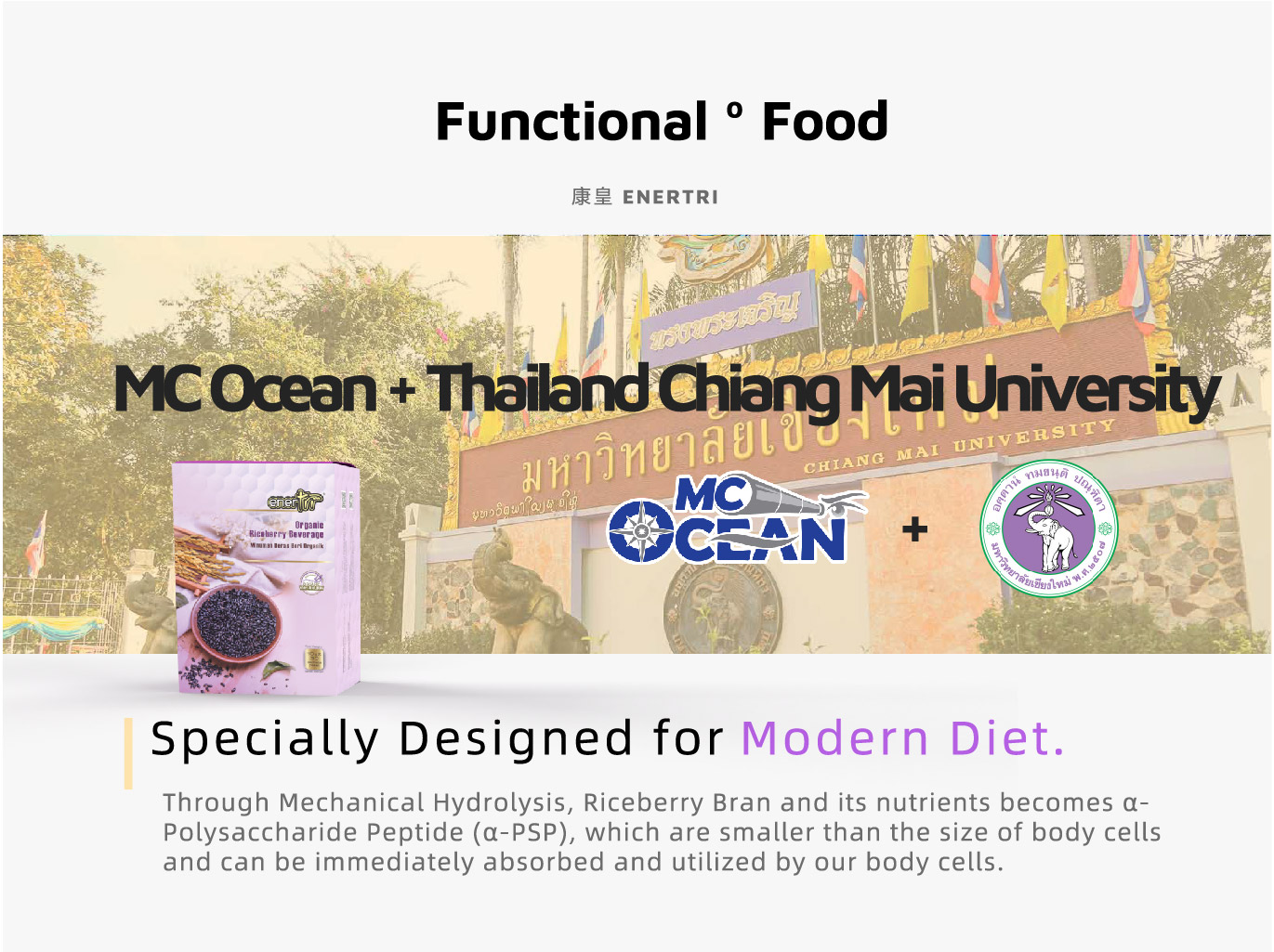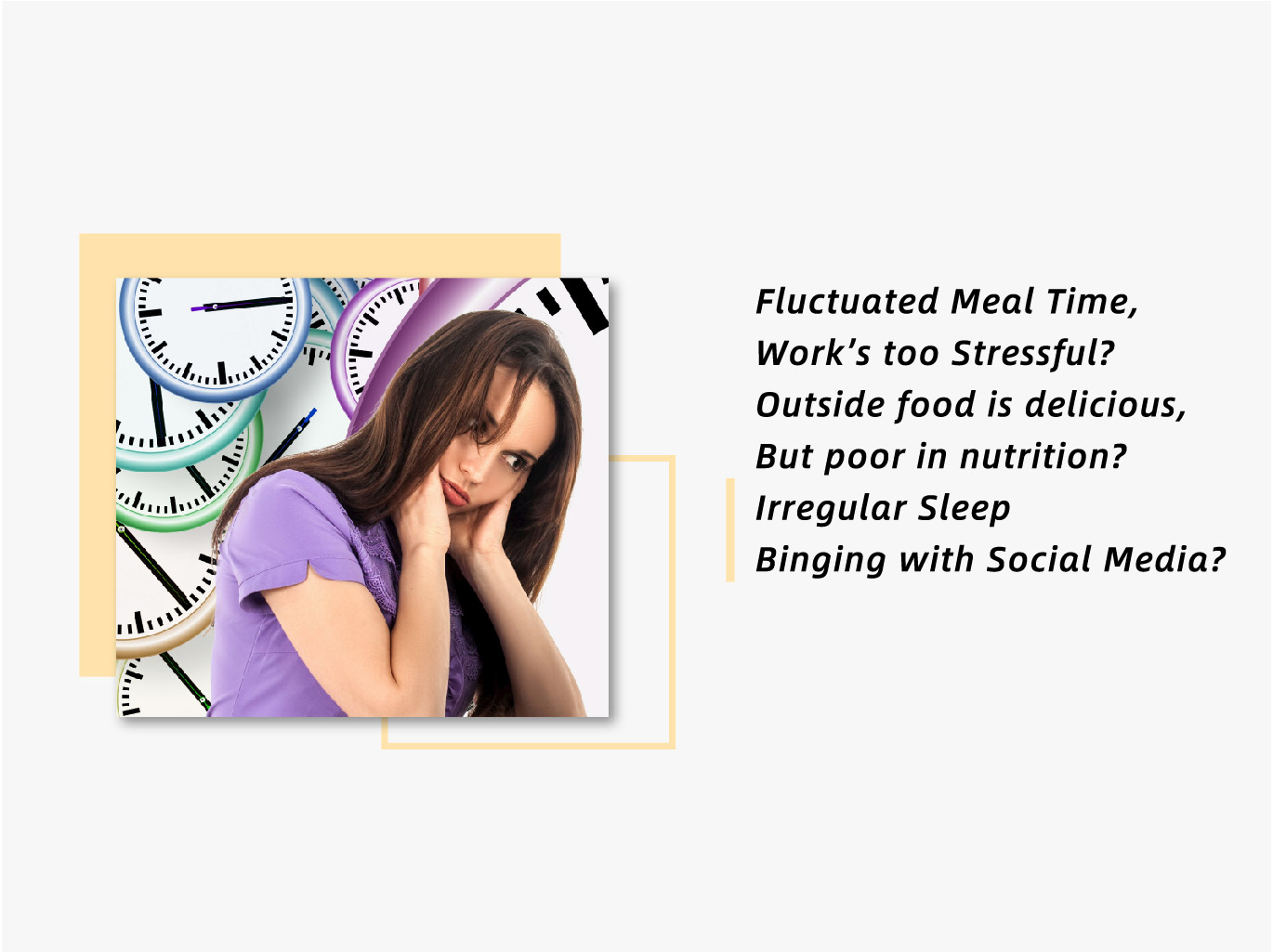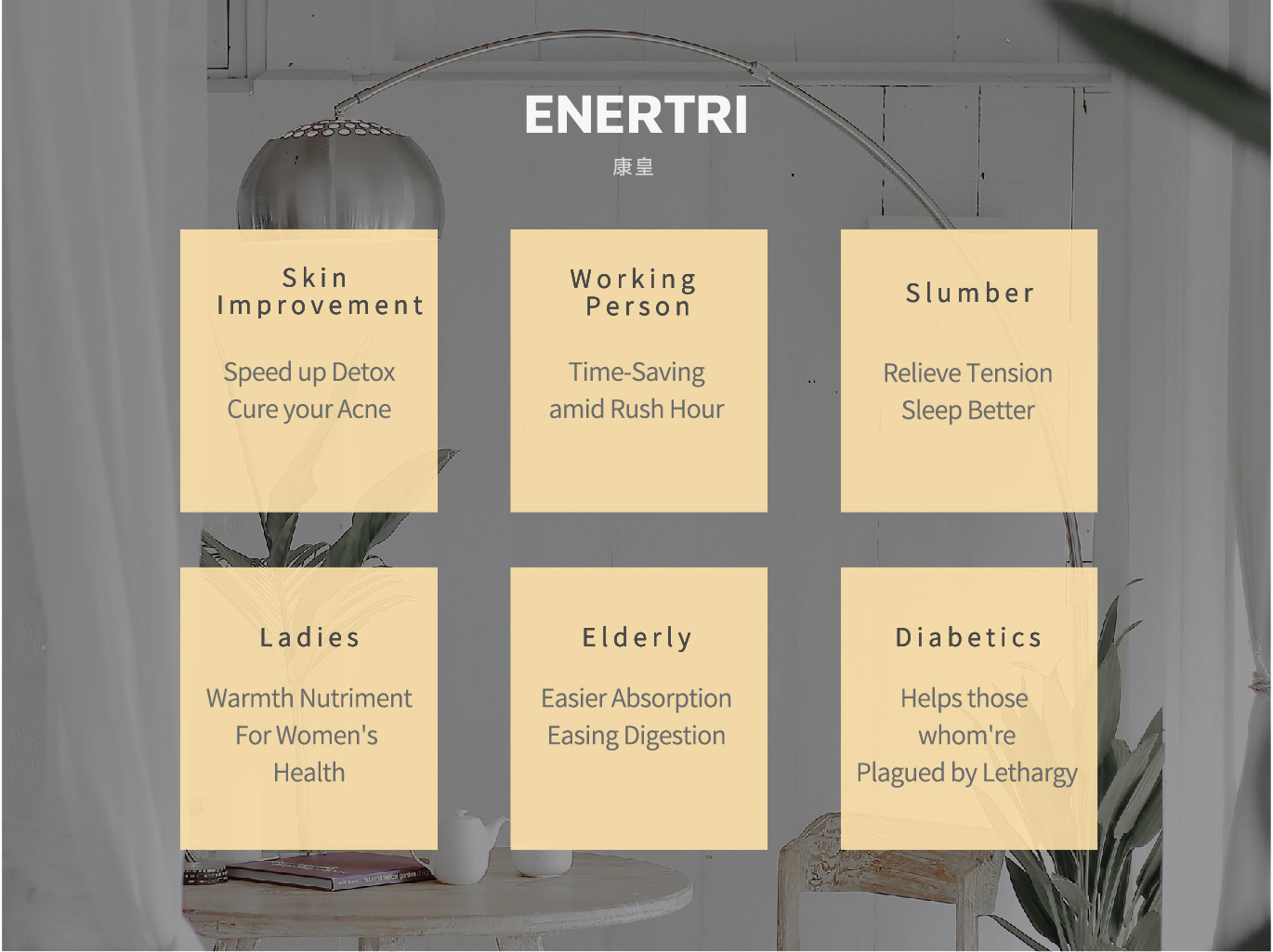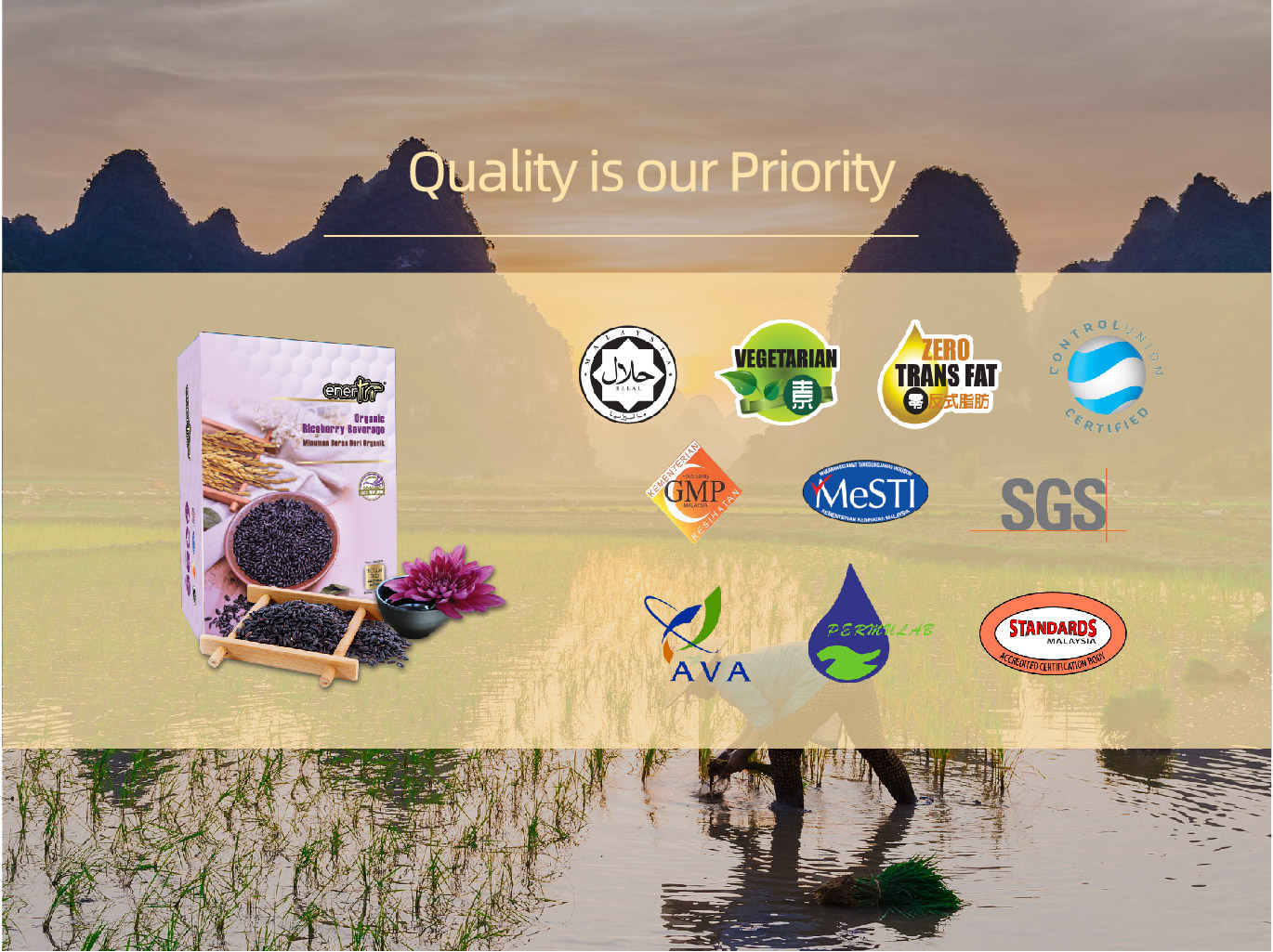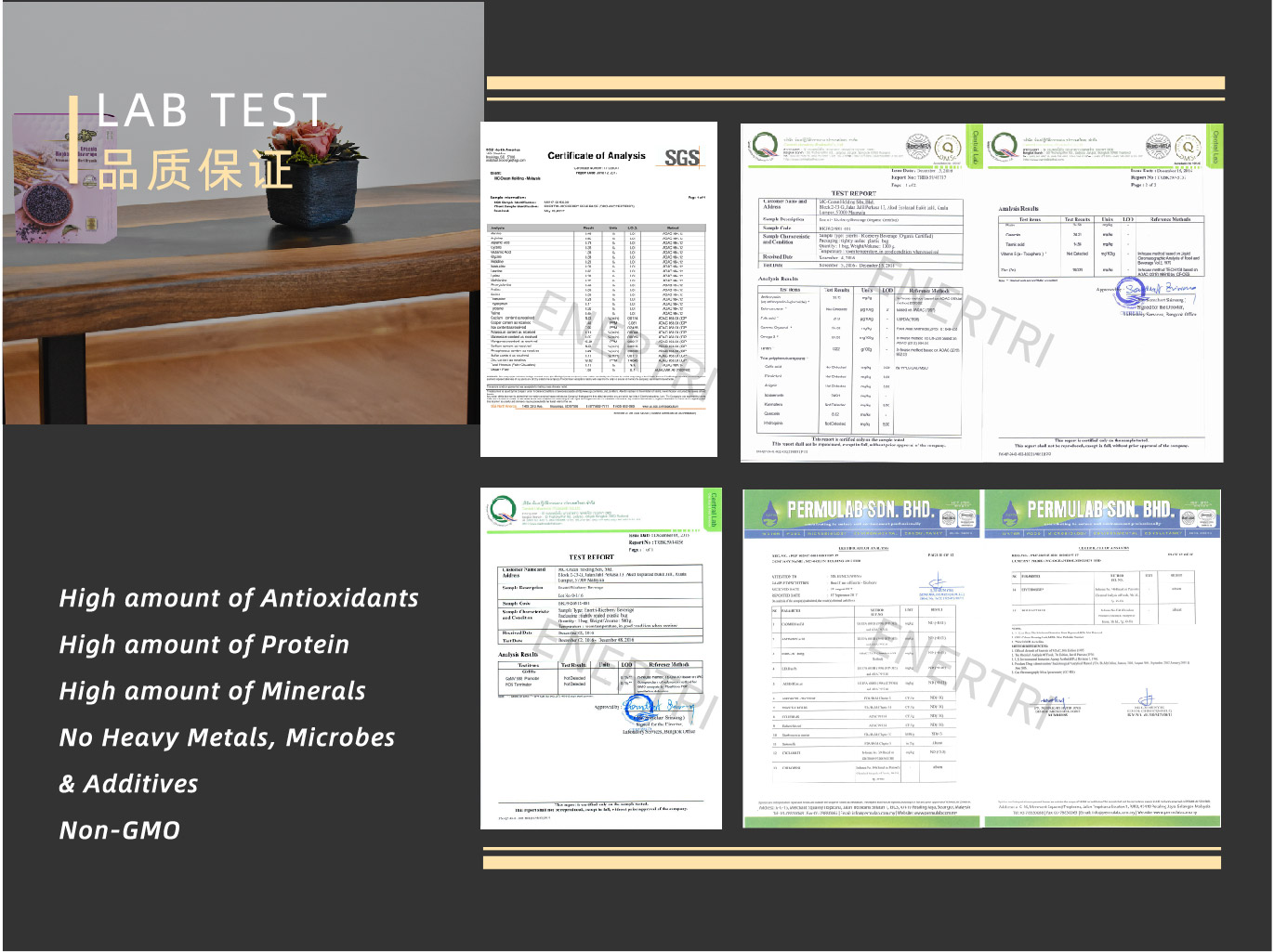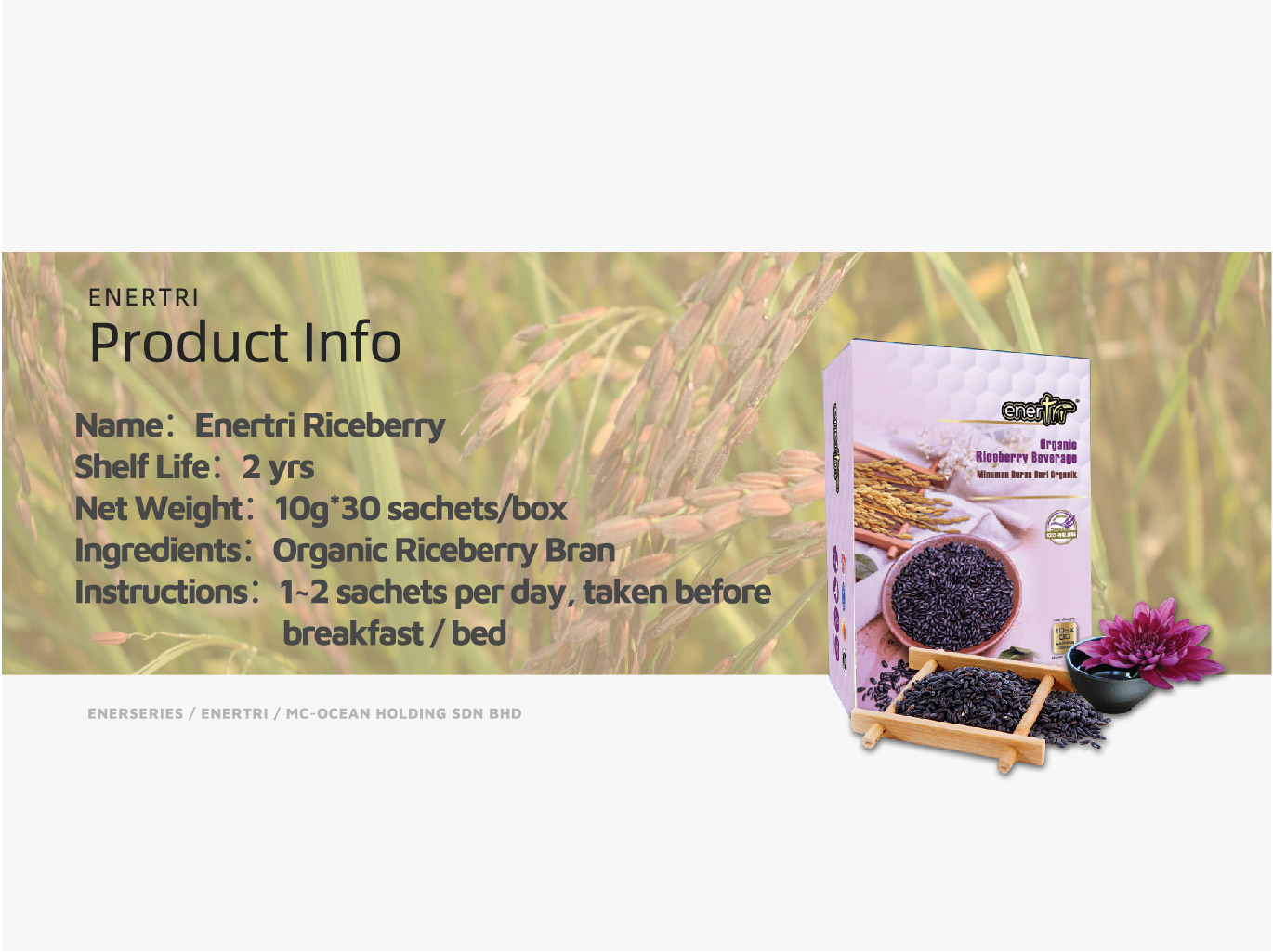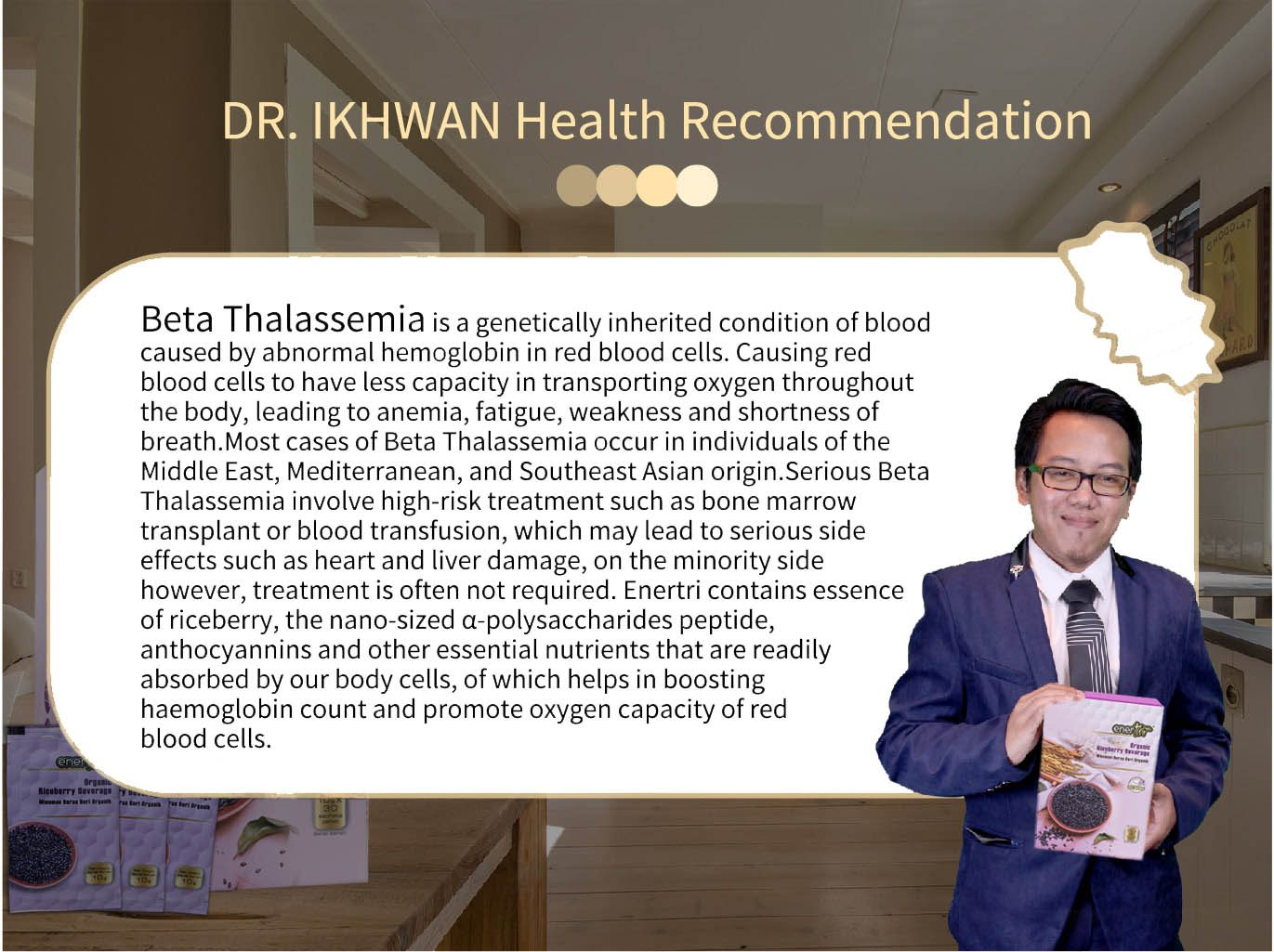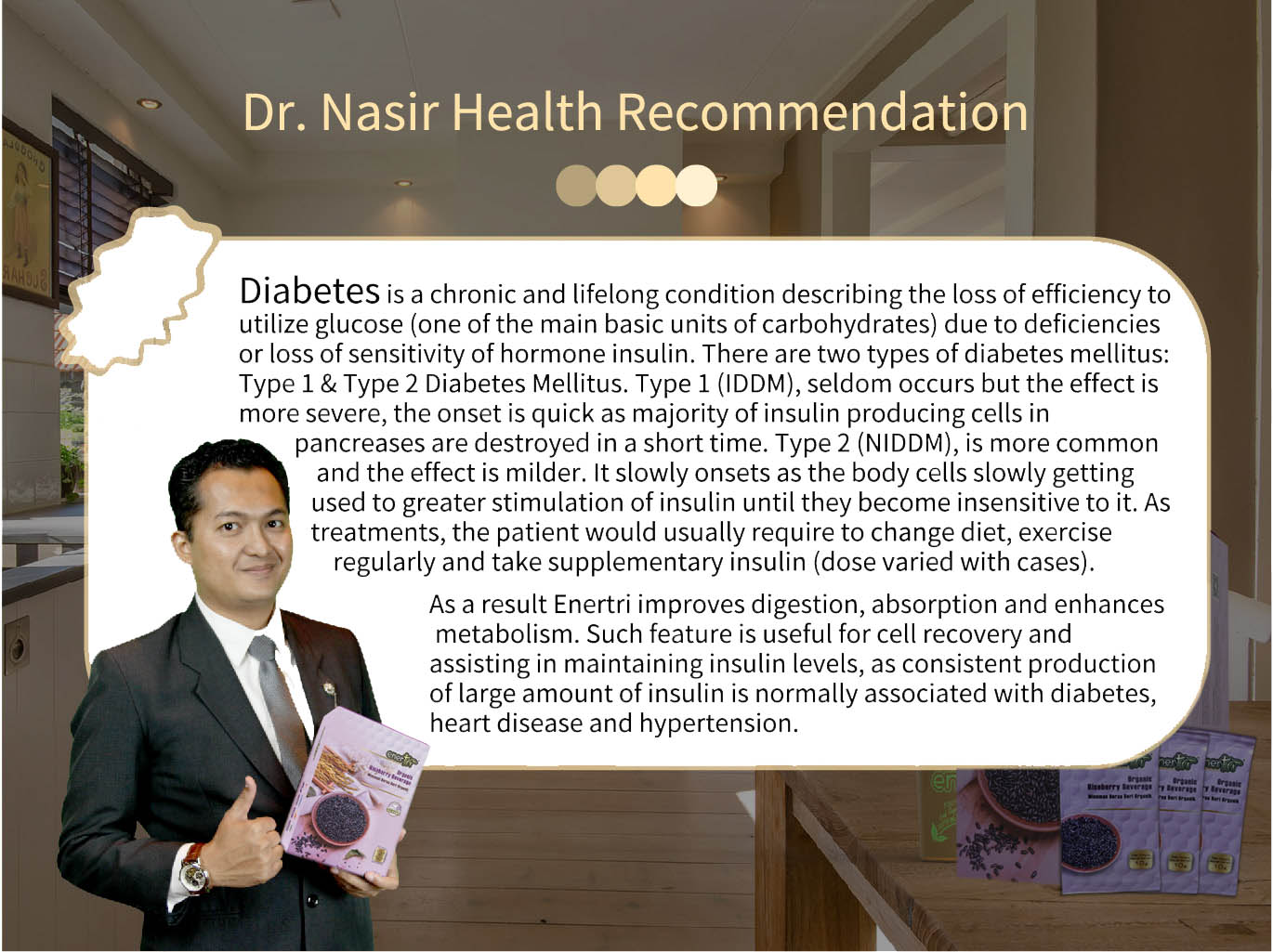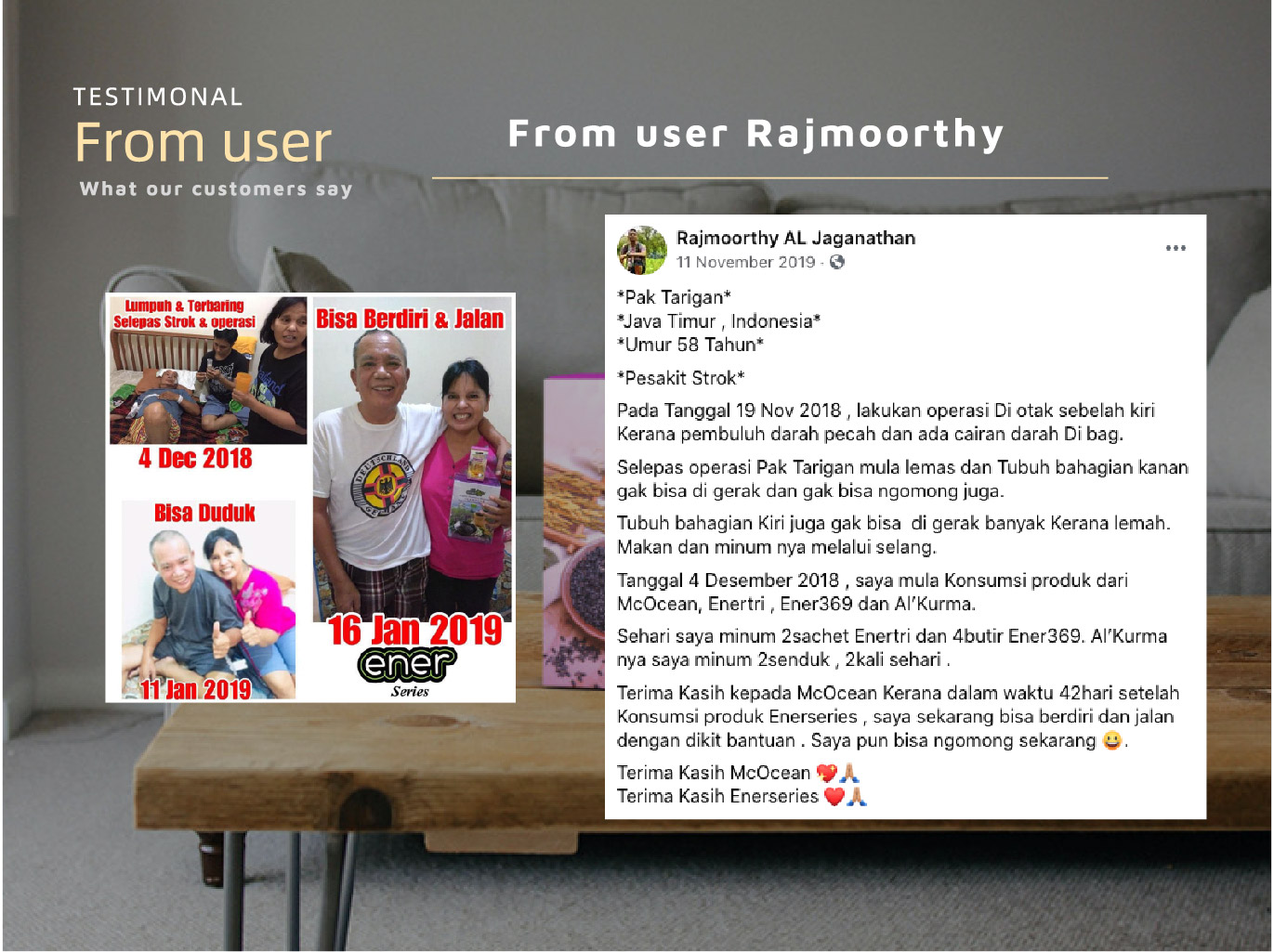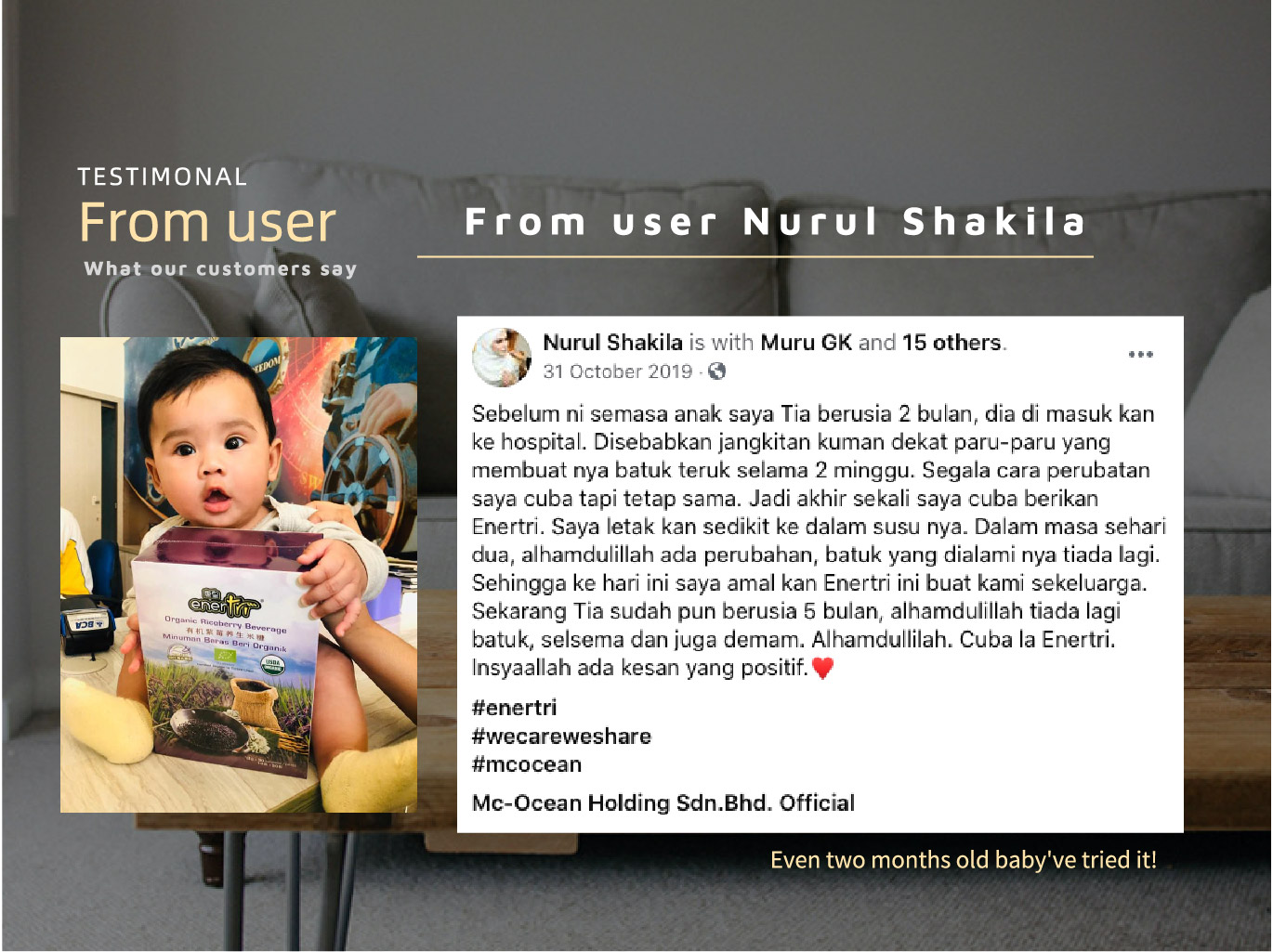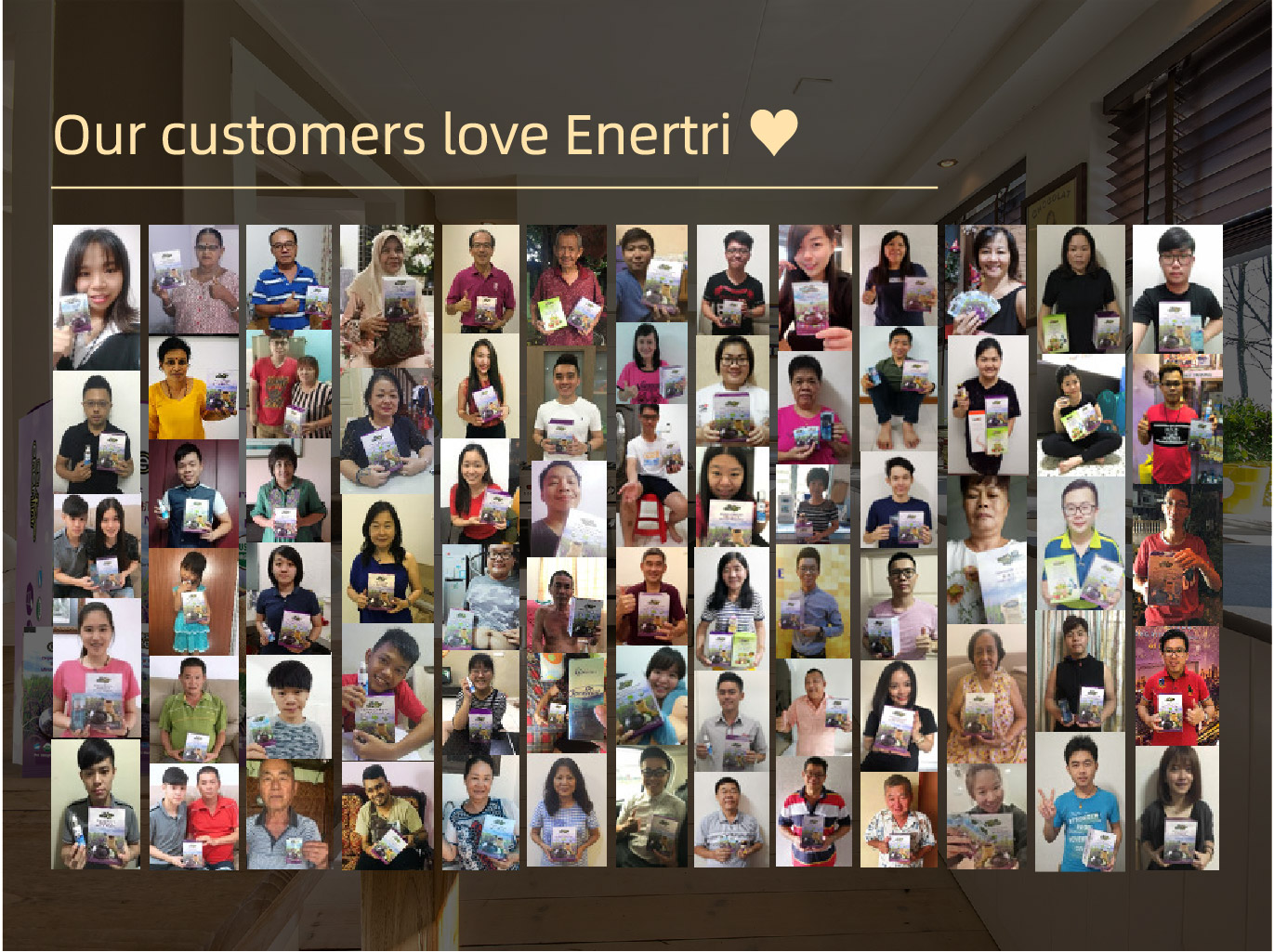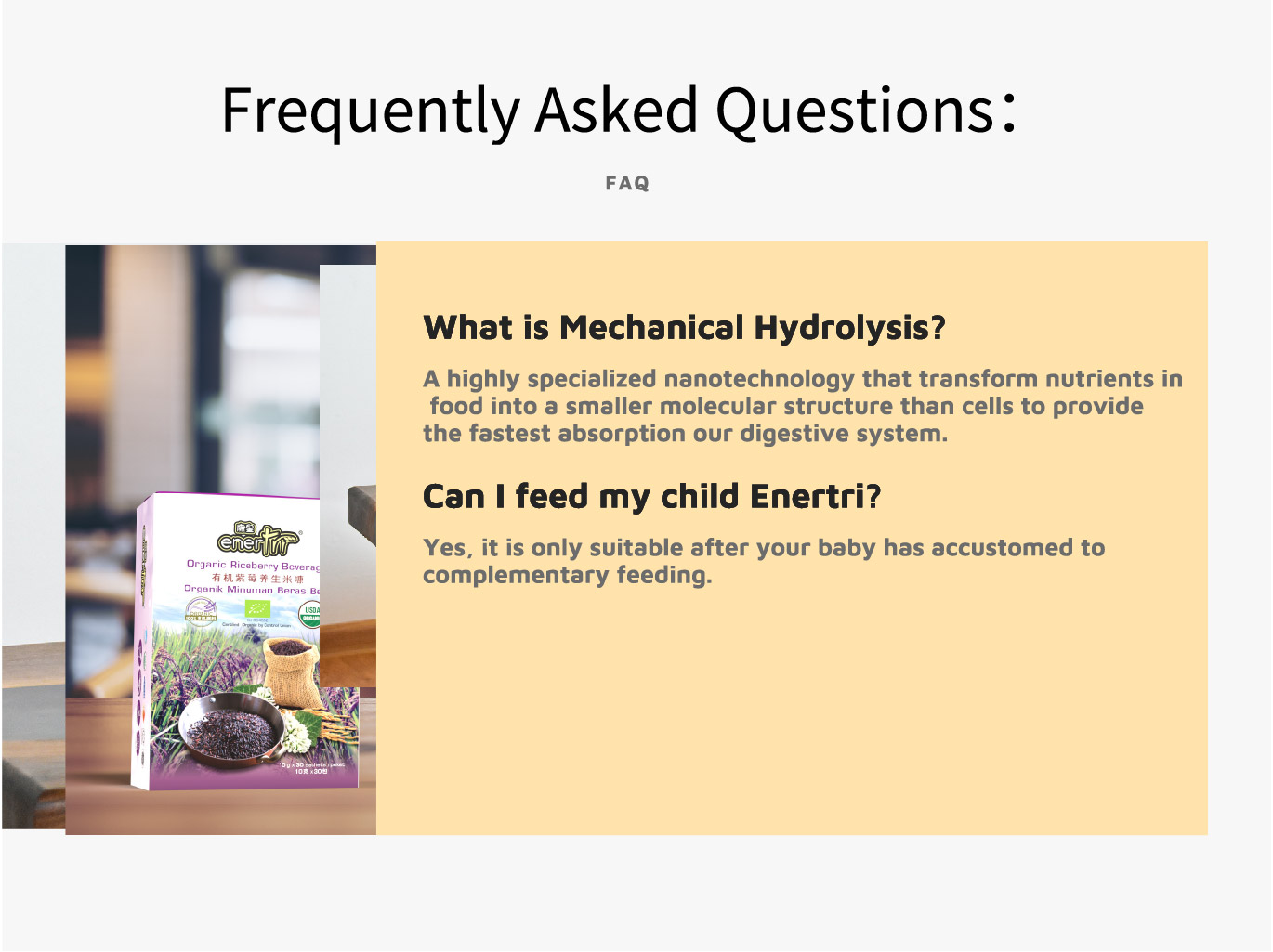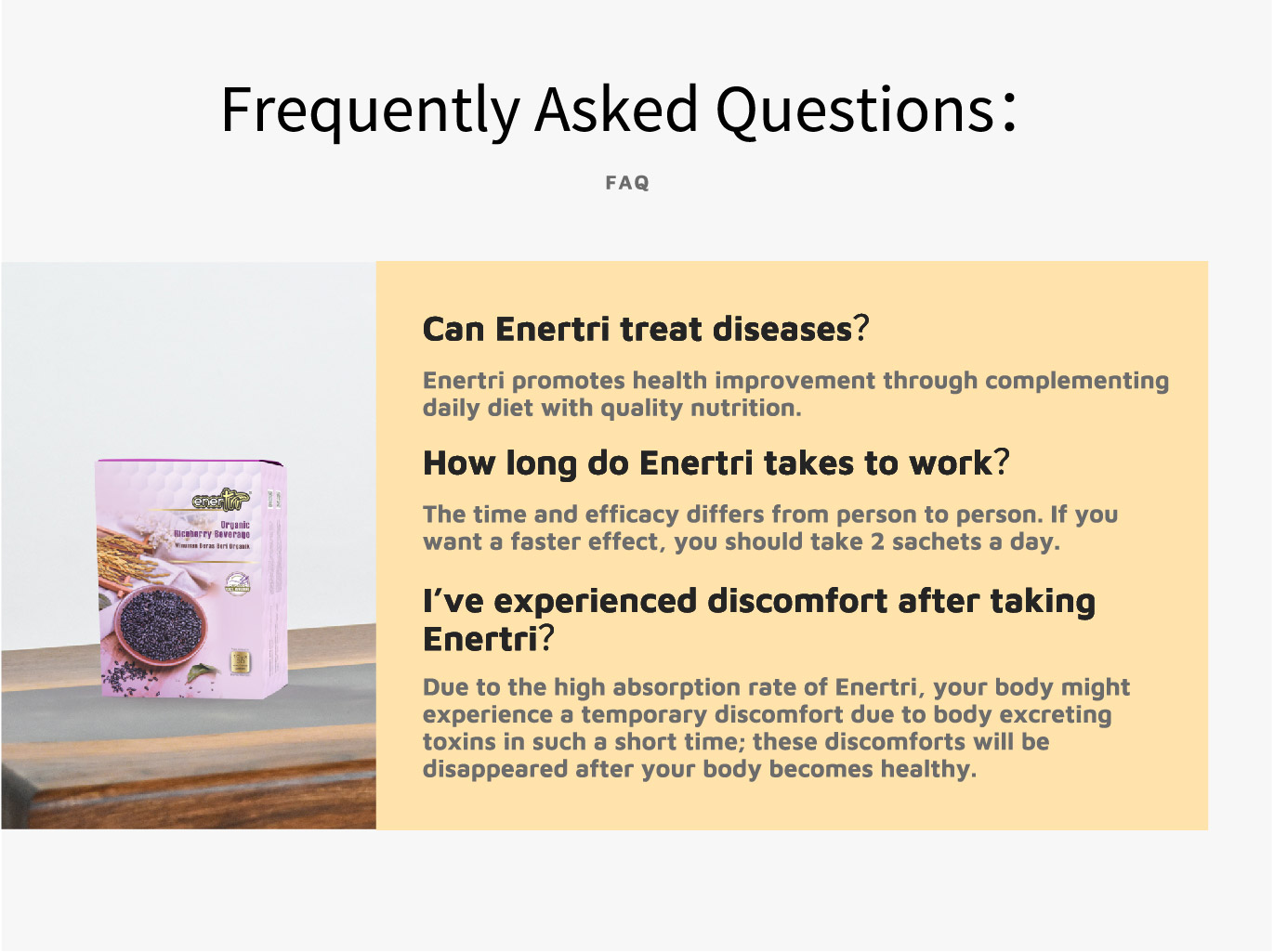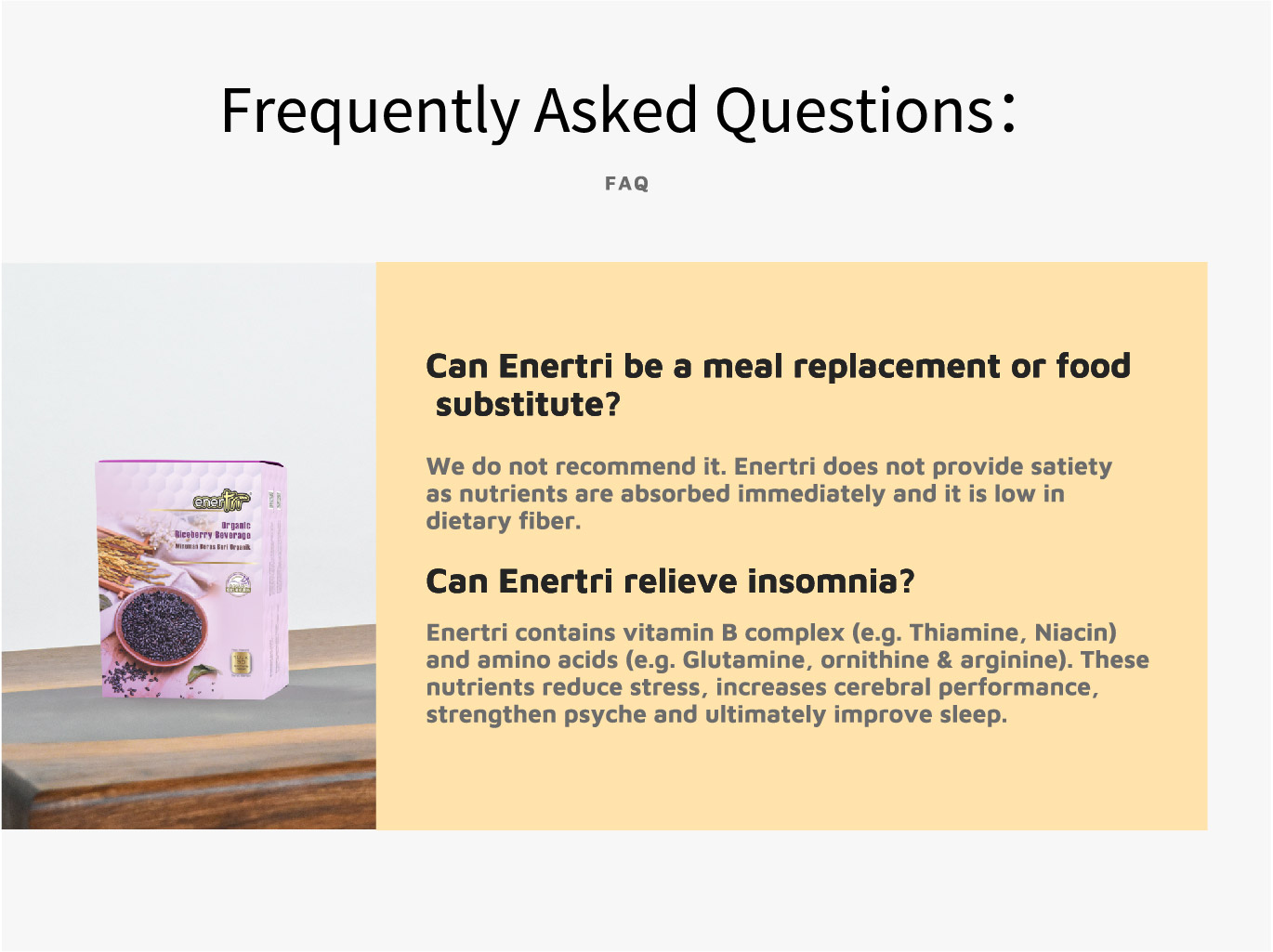 Q&A. About Rice Berry Beverage
Q1. What is Mechanical Hydrolysis?
A: Highly specialized nanotechnology transforms nutrients in food into a smaller molecular structure than cells. In this way, you can absorb its nutrients without even digesting it.
Q2. Can I feed my child Enertri?
A: Yes, it is only suitable after your baby has accustomed to complementary feeding.
Q3. How does Enertri help with Insomnia?
A: Riceberry is rich in Vitamin B complexes and amino acids. These helps you with moods-calming, tension-relieving & sleep-improving.
Q4. Can Enertri treat diseases?
A: Enertri promotes health improvement through complementing your daily diet with quality nutrition.
Q5. How long do Enertri take to work?
A: Time and efficacy differ from person to person. If you want a faster effect, you should take 2 sachets a day.
Q6. I've experienced discomfort after taking Enertri?
A: Due to the high absorption rate of Enertri, your body might experience temporary discomfort. To clarify, this is due to body excreting toxins in such a short time. On the other hand, these discomforts will disappear after your body becomes healthy.